Account, Settings and User Management
Account, Settings and User Management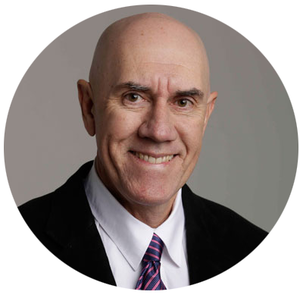 By Mark Sinclair
updated about 2 months ago
Account and Settings
Account and user settings can be managed in the menus under the User Profile at the top right.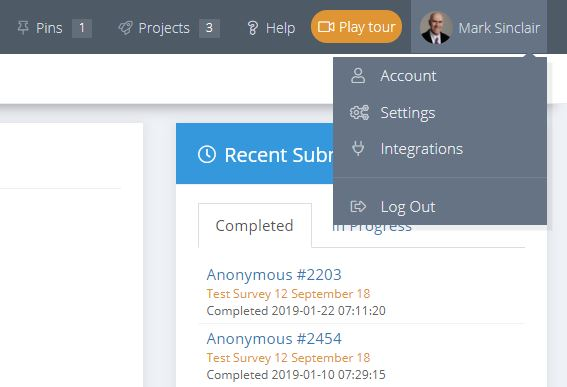 The Account Menu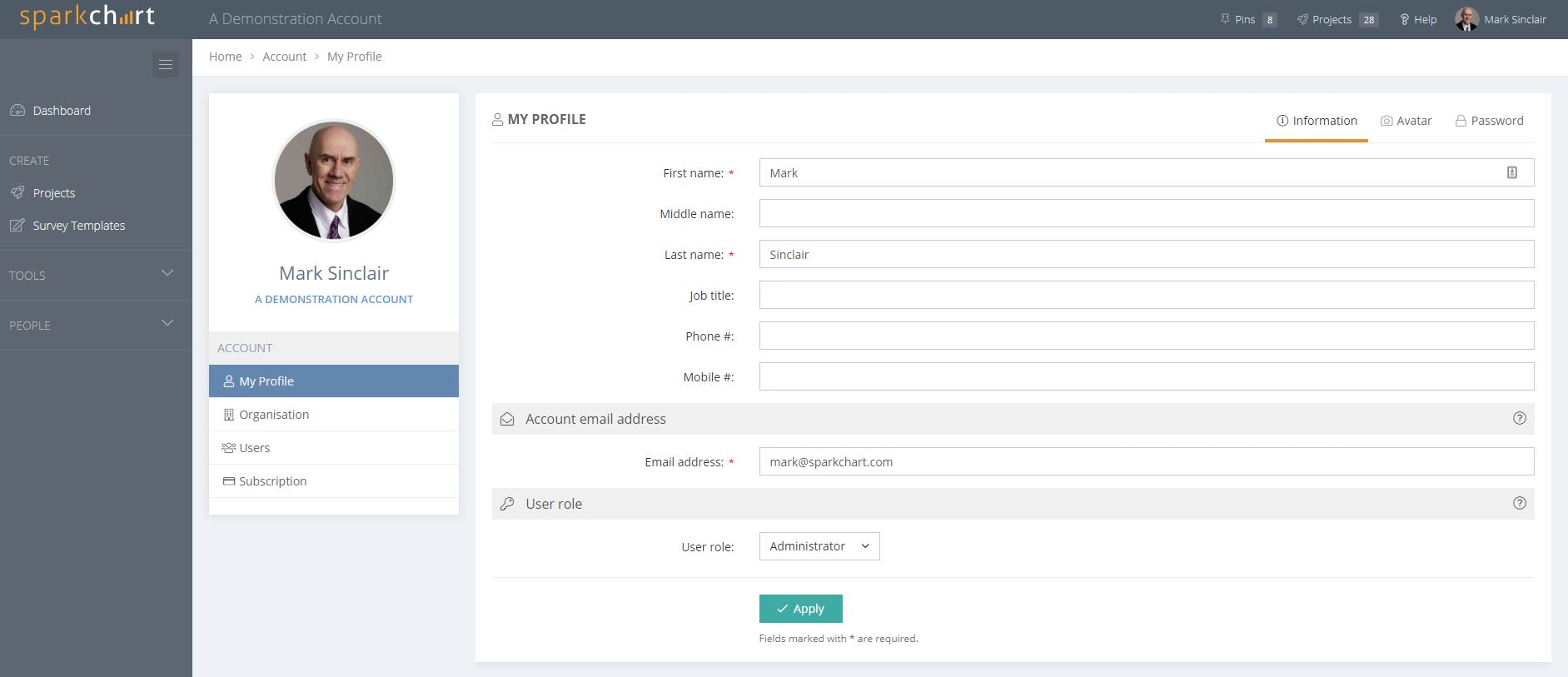 Account includes
Personal Profile (personal information, avatar and password)
Organisation - information and logo (Restricted to Administrators)
Users (Restricted to Administrators)
Subscription (Restricted to Administrators)
Administrators have full access to everything, including managing other user accounts and have access to the Advanced Tab in Project Settings.
Regular Users cannot add users or modify other user accounts. Regular Users cannot access the account Settings or other account Users and they cannot change their role to become Administrators.
The Settings Menu
Settings include:
User interface options
Help & Guide options
Personal Project Defaults

Project display including logo
Project start page (text, images, videos and more)
Project finish page (text, images, videos and more)
Project styling (e.g. colours)
Project email details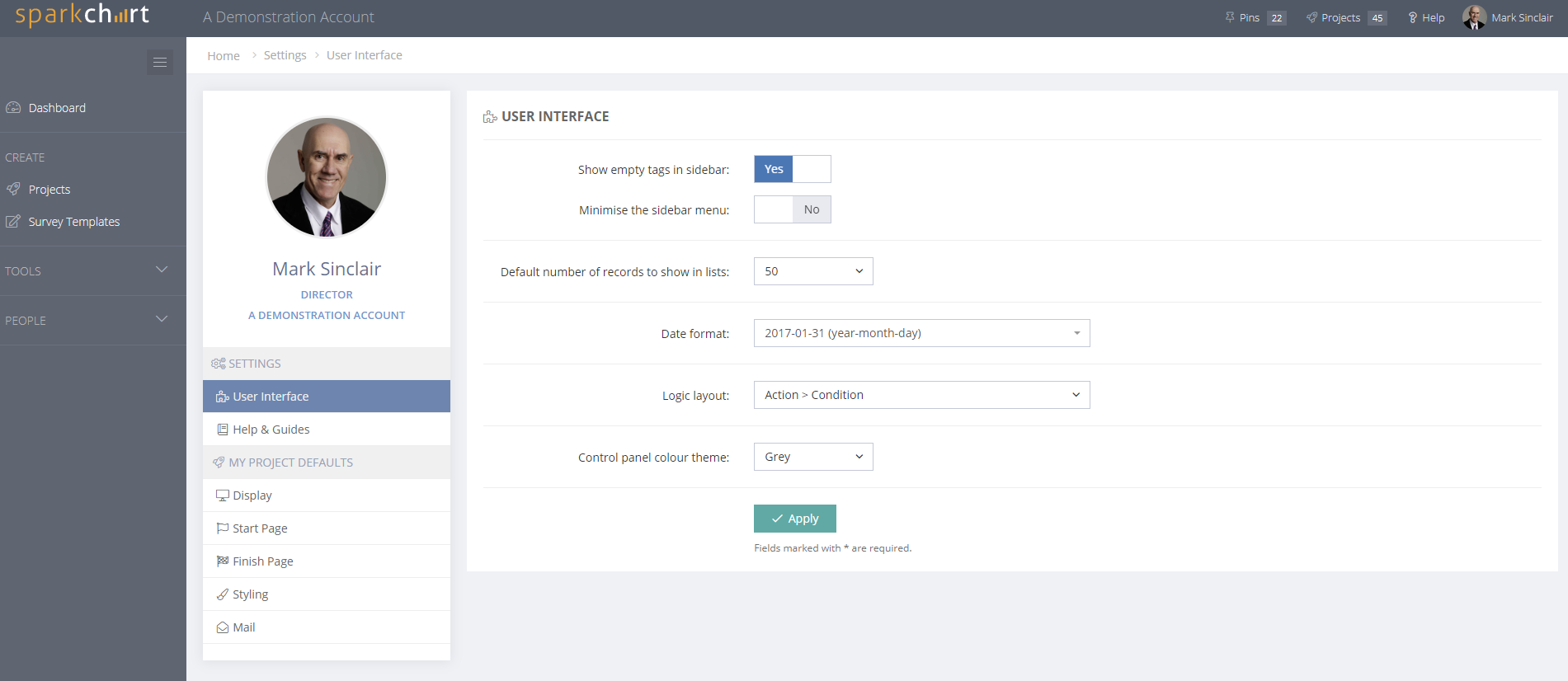 User Interface
Various user interface settings can be applied, including control panel colours, default number of records to show in lists, logic layout preference and more.
Help & Guides
The "Play Tour" buttons can be enabled/disabled.
Project Defaults
Users can create default project settings that can be quickly applied to projects. The defaults can be optionally selected in projects. All these settings can also be customised for each project.
Project Display
You can now define a default project logo and footer text for the survey in your user settings.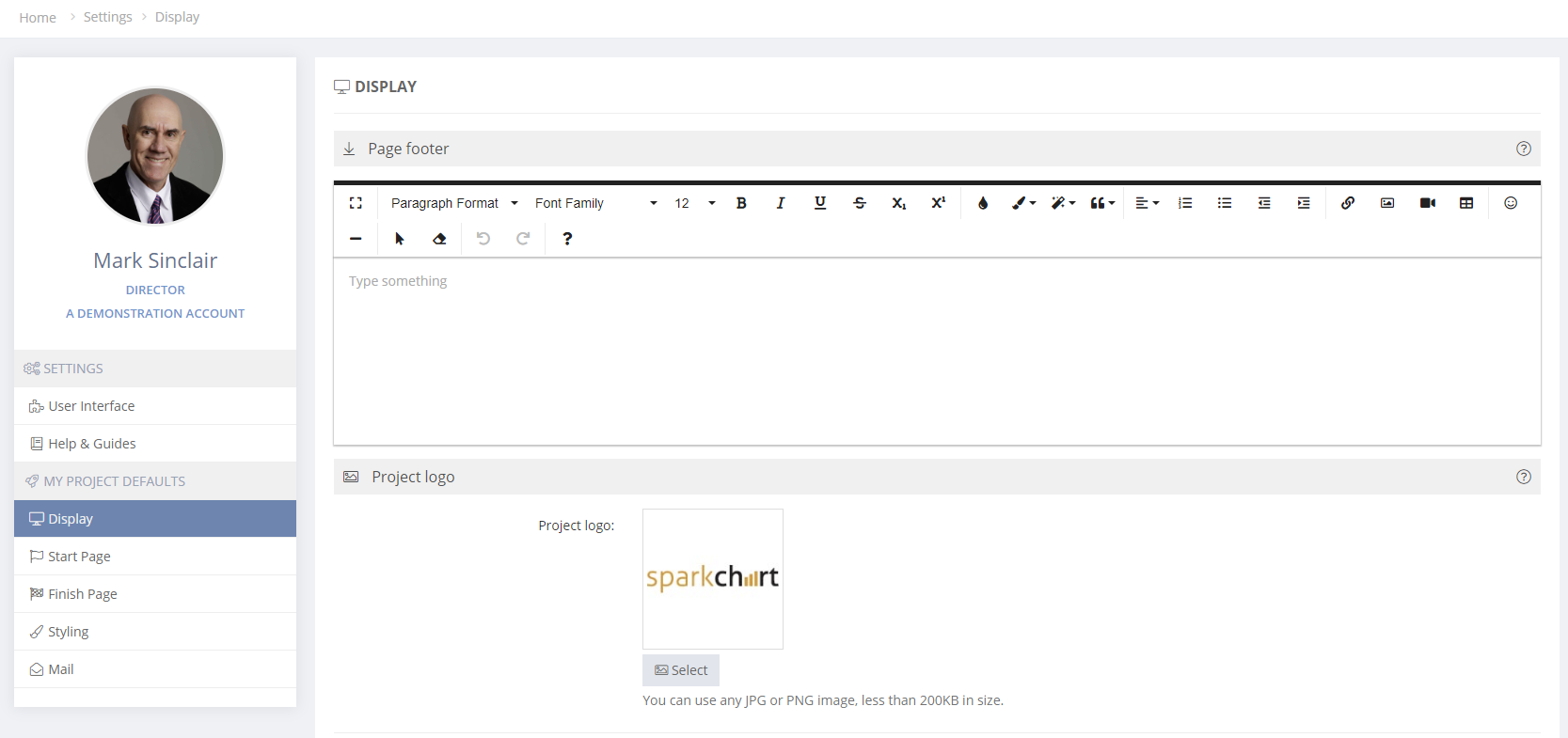 When working in a project you can also save these items back to your defaults in the Project/Customise menus. Defaults are user specific, so each use can set their own defaults.

Project Start Page
Set default content for the survey Welcome page.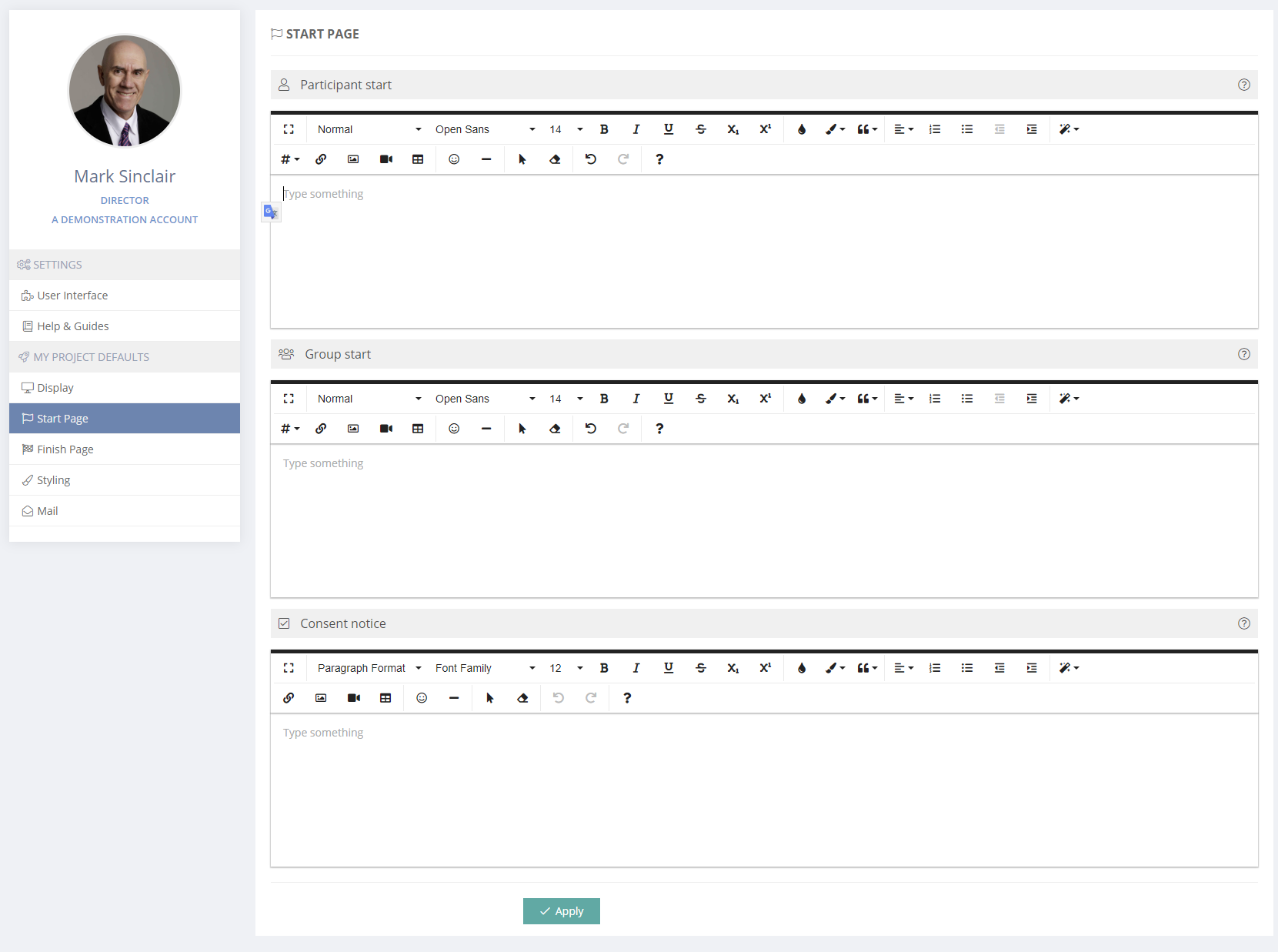 Project Finish Page
Set default content for the finish page.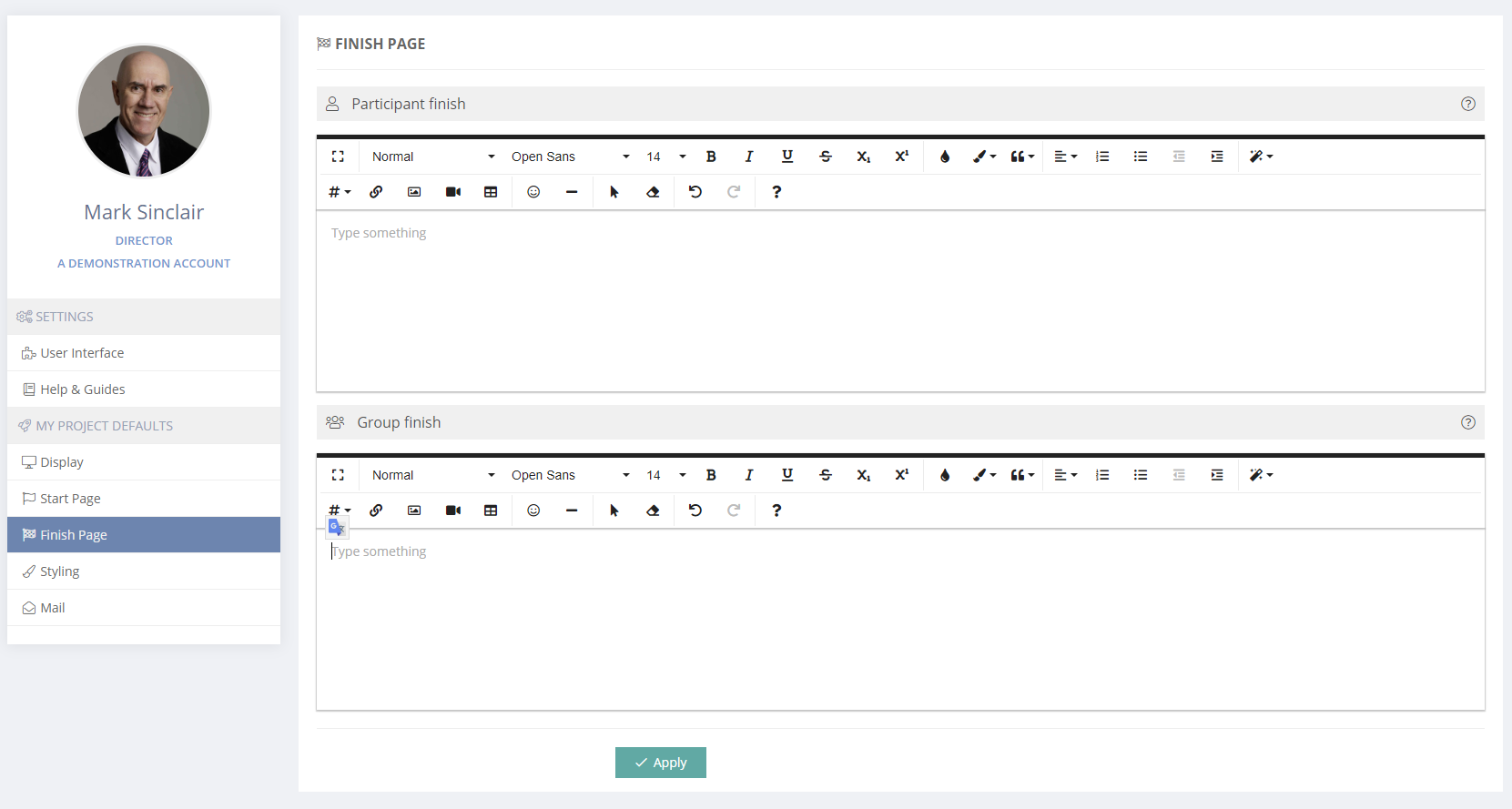 Styling
Set default project colours for presentation of surveys on the web.
Mail
Set a default email address available to be used in survey projects.
The Integrations Menu
Third Party Integrations can be enabled. Read more about integrations here.

Use Zapier to connect your Spark Chart account and projects to 1500+ applications.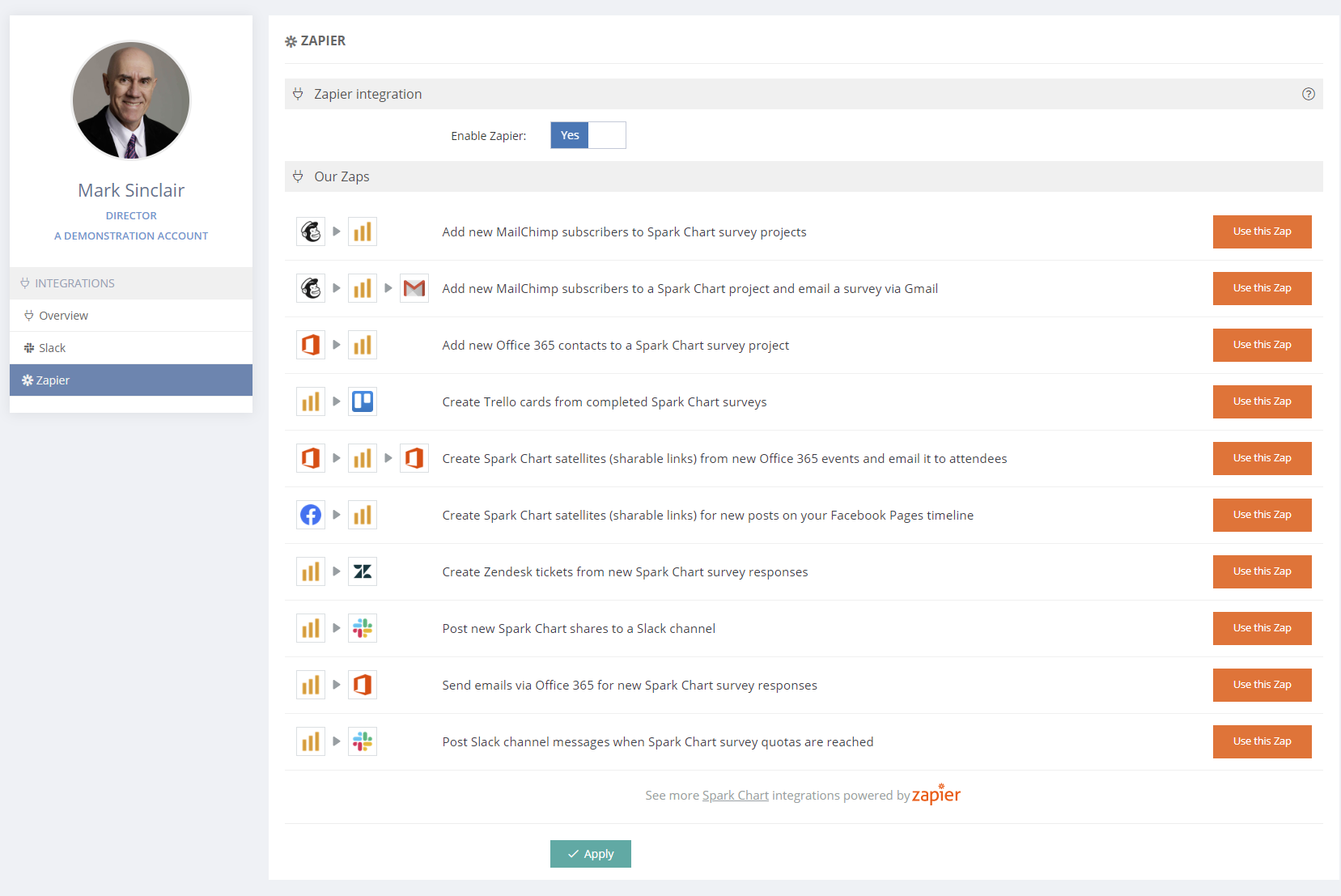 Did this answer your question?