Question Themes are used to group questions in a survey template and project together. Think of the Question Themes as being the Survey Objective areas. Question Themes are not visible to survey participants.
Question Themes can be useful when designing surveys and for reporting. As an example, obtaining demographic information is a likely objective. So, a theme called "Demographic" could be created and then assigned to individual questions.
The Question Themes Menu

Add or Edit a Question Theme
A survey question may have more than one Question Theme attached to it.
To create a new Question Theme, go the TOOLS/Question Themes menu and click on the "+ New Theme" button at the top of the page.
Themes can be colour coded to make planning and reporting easier.
To edit a Question Theme, click on the edit button. Editing a Theme that is being used in a survey template will change the theme in that survey template. However, the Theme will not be changed in any launched projects.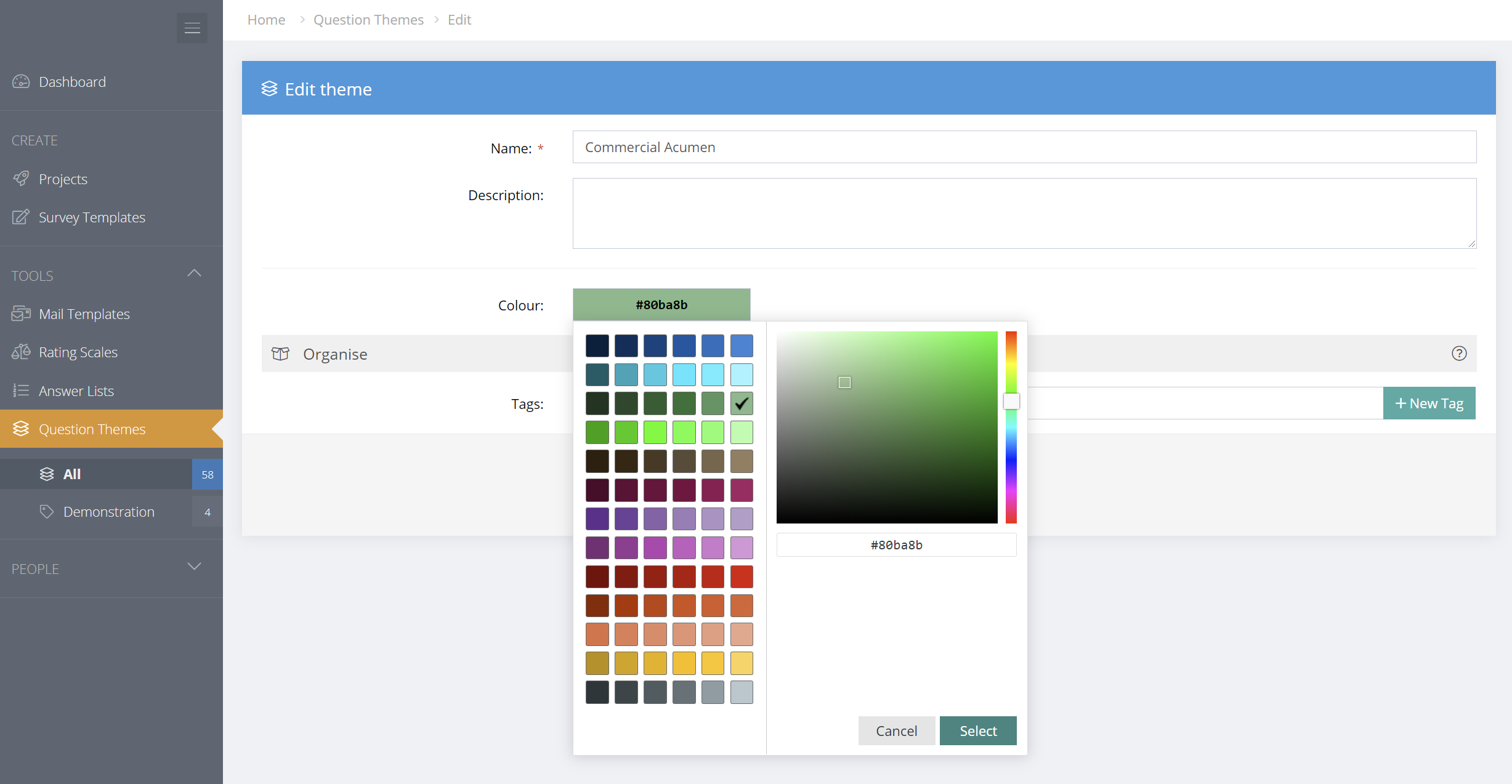 Using Question Themes in surveys
When a project is launched, a copy of the entire survey template, including the Question Themes is made. After a project is launched, editing or deleting the Question Themes does not change the Question Theme in the project.
Archive, Restore or Delete Question Themes
Projects, Survey Templates and Tools (Mail Templates, Rating Scales, Answer Lists, Themes) can be archived by selecting the Archive icon along side the project. Archived items can also be restored or deleted permanently. Archived items will show in a Tag called "Archived" in the left hand menu.