Answer Lists
Answer Lists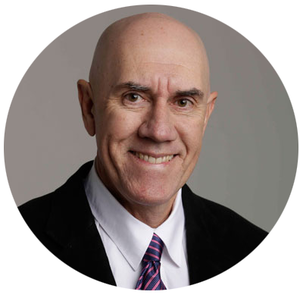 By Mark Sinclair
updated 10 months ago
Answer Lists can be used to store lists of items ready to be used in survey templates. They can be useful for saving commonly used multiple choice lists. Answer Lists can save time and ensure consistency when building surveys.
The Answer Lists Menu
The Answer Lists menu is where Answer Lists are stored, ready to be used in surveys.

Using Answer Lists in surveys
When creating surveys that contain Answer List type survey questions, a list of Answer List options will be available to select when adding survey content. The minimum and maximum number of items to be selected by the respondent can be set in the survey.
When a project is launched, a copy of the entire survey, including the Answer Lists is made. After a project is launched, editing or deleting the Answer List in the Answer Lists Workspace or in a survey does not change the Answer List in the project.
Add or Edit an Answer List
To add an Answer List, select the + New Answer List button. To edit an Answer List, select the Edit button alongside the list.
An Answer List requires an easily identifiable name and a description. It is important to be able to easily differentiate between Answer Lists. An Answer List contains a list of options to select from. Click the + Add option button to add items. Or, choose the "Quick Add" button to type or paste options in a list.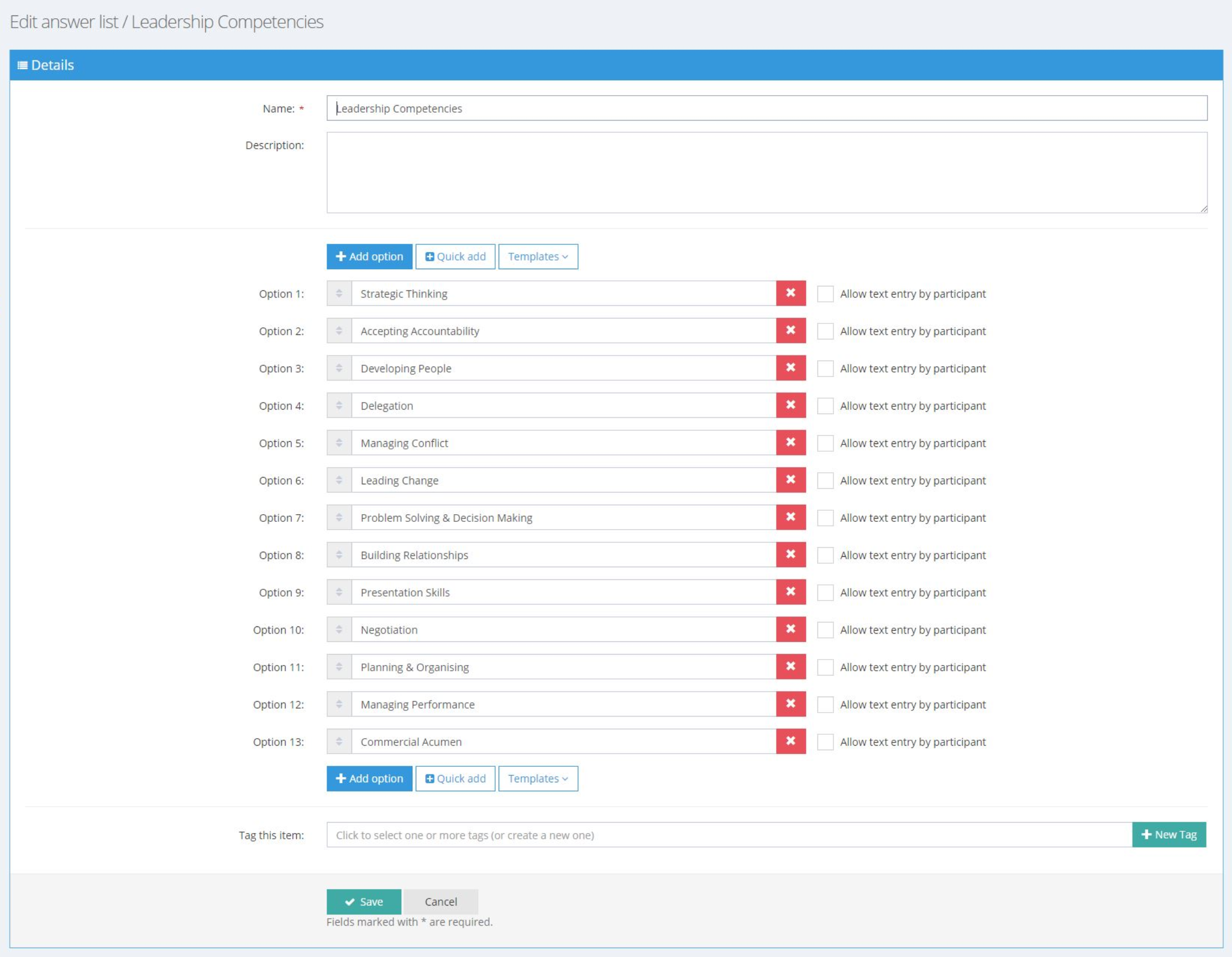 Sorting List Items
You can easily change the order of Answer List options by dragging them using the arrow button to the left of the option.

Copy an Answer List
To copy an Answer List, go to the Answer List menu and select the Copy button alongside the list. The copy feature is useful to create a modified version of a Answer List.
Archive, Restore or Delete an Answer List
Please refer to this help article https://help.sparkchart.com/article/89-archive-recycle-and-delete for a full explanation of the archive, restore and delete options.
Projects, Survey Templates and Tools (Mail Templates, Rating Scales, Answer Lists, Themes) can be archived by selecting the Archive icon along side the project. Archived items can also be restored or deleted permanently. Archived items will show in a Tag called "Archived" in the left hand menu.
If an Answer List is used in a survey template there will be a warning message with an option to assign another list. You will not be able to delete the Answer List without assigning another Answer List or changing the survey template in which the Answer List is used.
Note: Deleting an Answer List removes it from the Answer Lists area. If an Answer List has been used in a "launched" project then the list will not be deleted from the launched project even after deleting the scale from Answer Lists. When a project is launched, a copy is made of the entire survey, including Answer Lists.
Did this answer your question?