Share Reports
Share Reports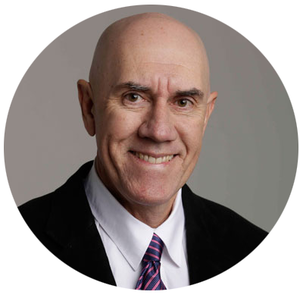 By Mark Sinclair
updated 4 months ago
The Report Shares feature provides an easy way to share and present survey results. Report Shares can be customized for different audiences.
Click here to see a live example of a shared report.
The Report Shares Window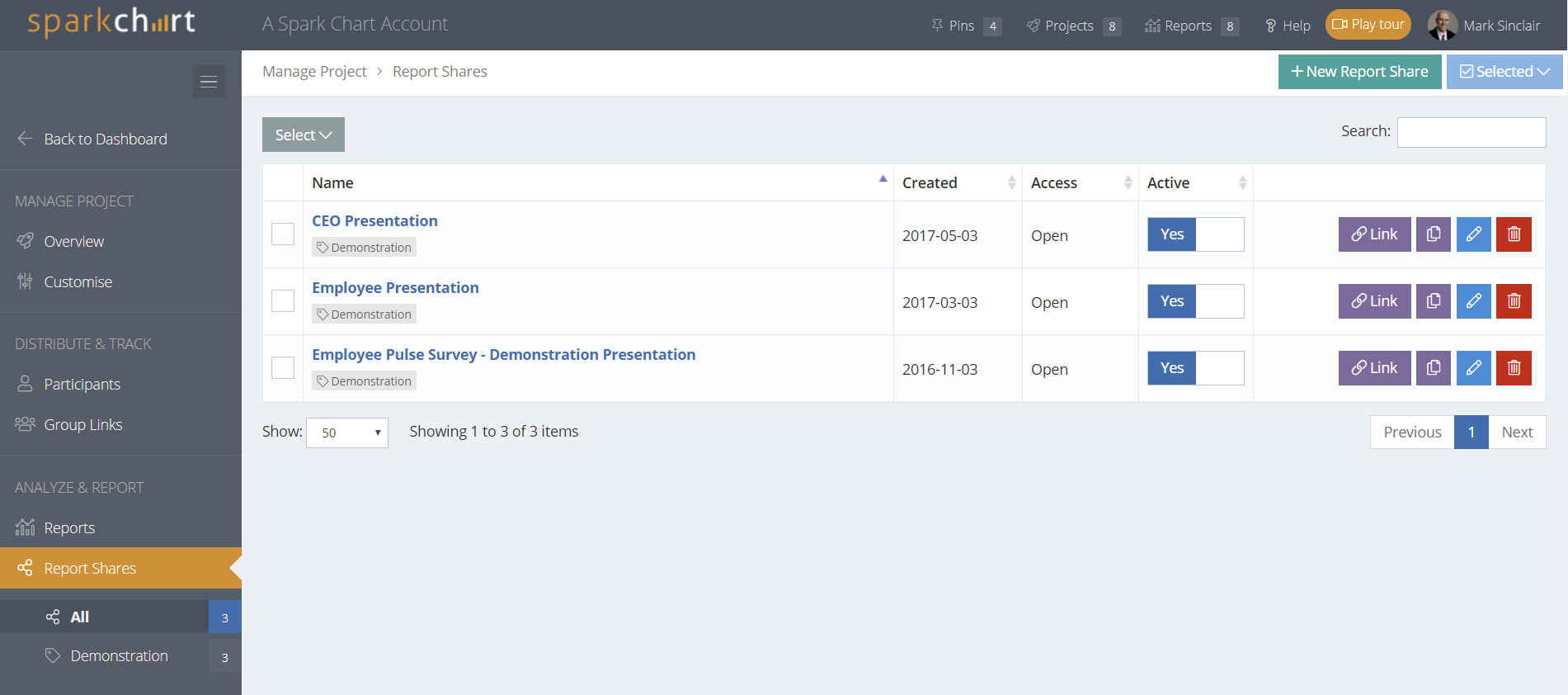 Add, Edit or Copy a Report Share
To add a Report Share, go to the Report Shares menu and select the + New Share button in the top menu. To edit a Report Share, select the Edit button alongside.
There are 3 Tabs in a Report Share:
Details. This is a description of the Report Share along with options to Password or PIN protect the share.
Reports to Share. In this tab the Reports to include in the report share are selected.
Viewer Options. Here, the display Title and the Welcome Text can be added. They are displayed when someone views the report share from it's unique url.
Report Shares may also be copied and then edited. Select the Copy button alongside the share, make the desired edits to the copied share and then save.
To delete a Report Share, select the Delete button alongside it. A "Confirm Delete" dialogue box will appear. Important Note: Any people who have been provided with the link to the Report Share will no longer be able to access it.
Report Share Details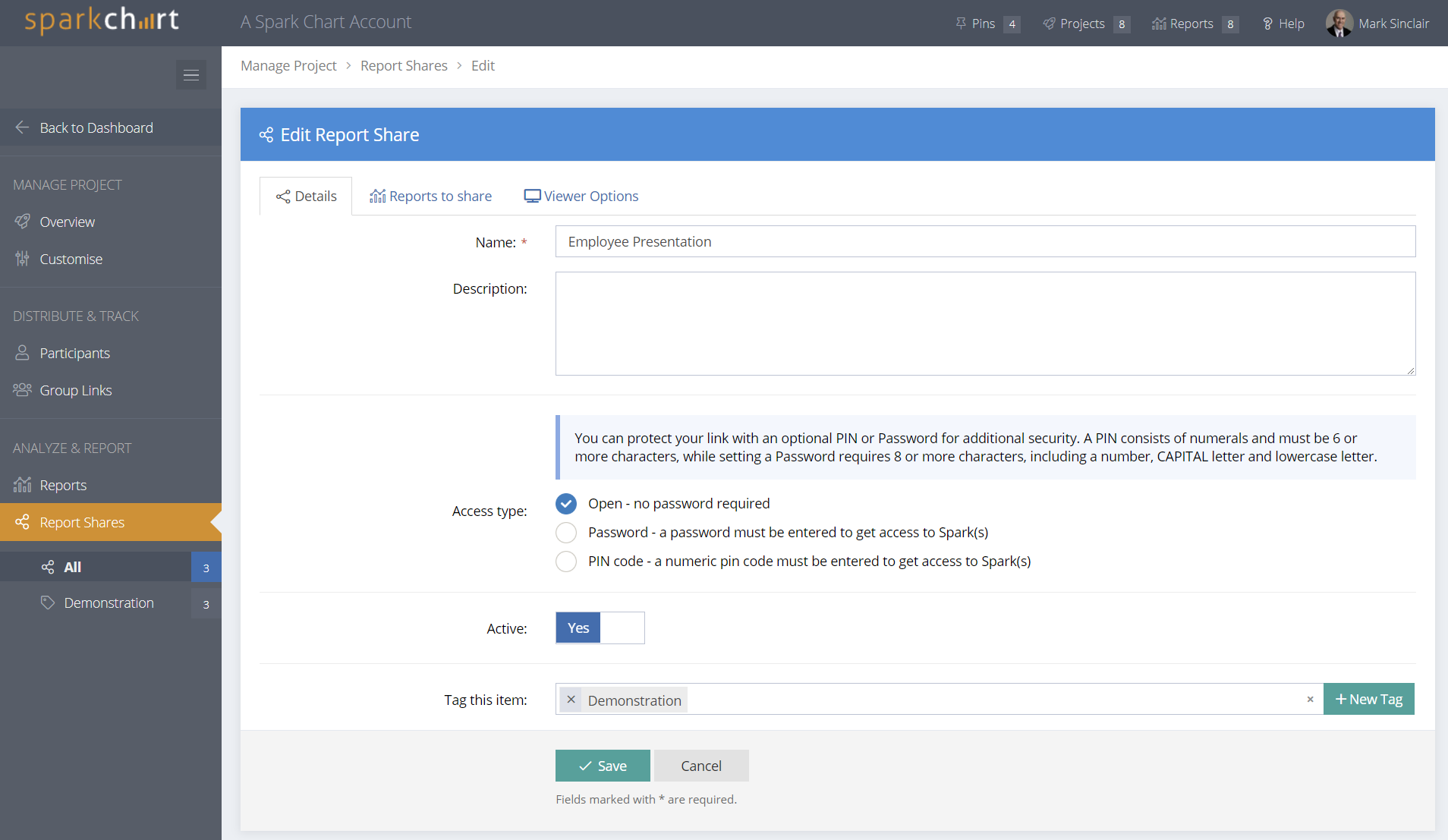 Reports to Share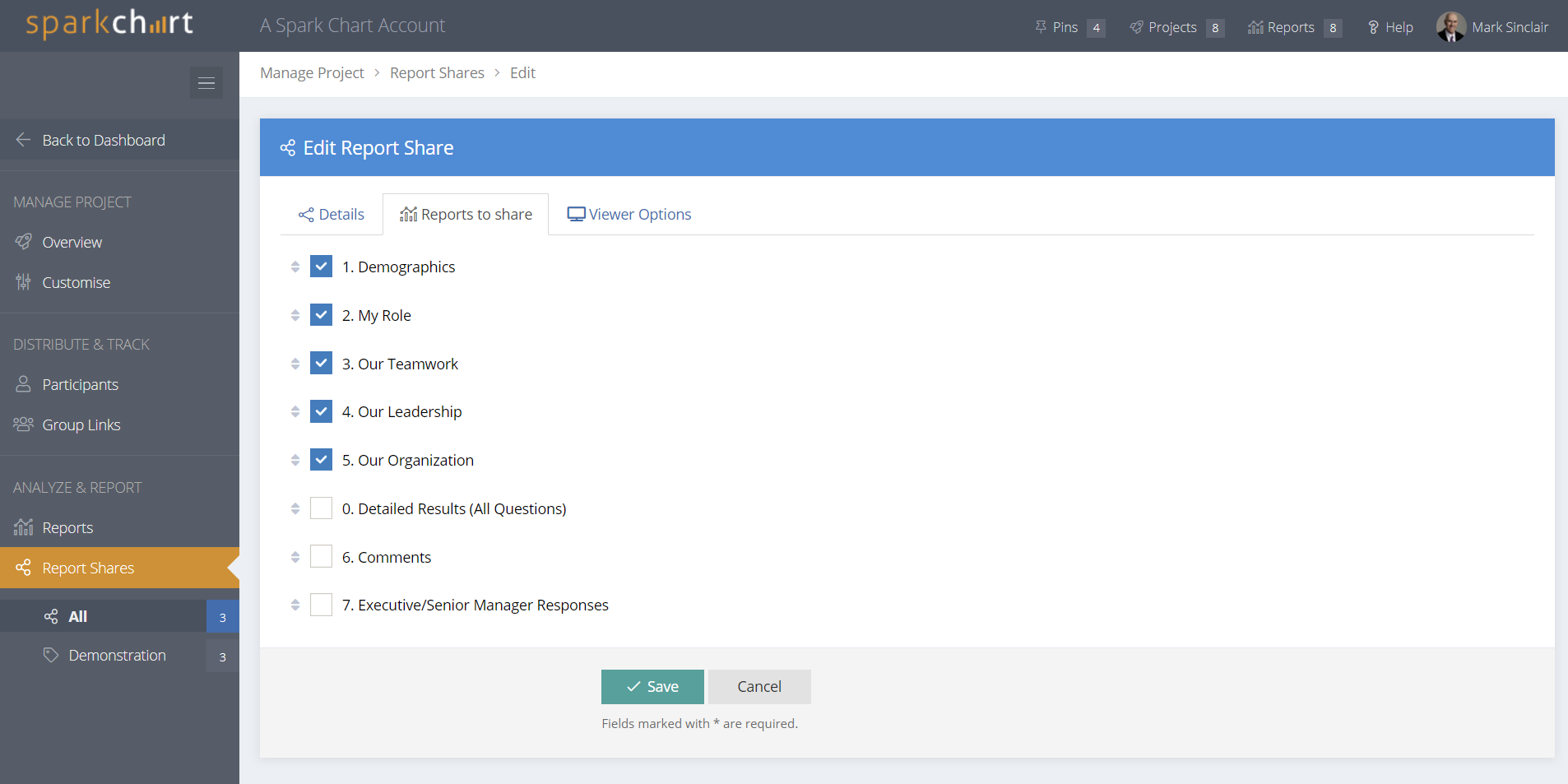 Viewer Options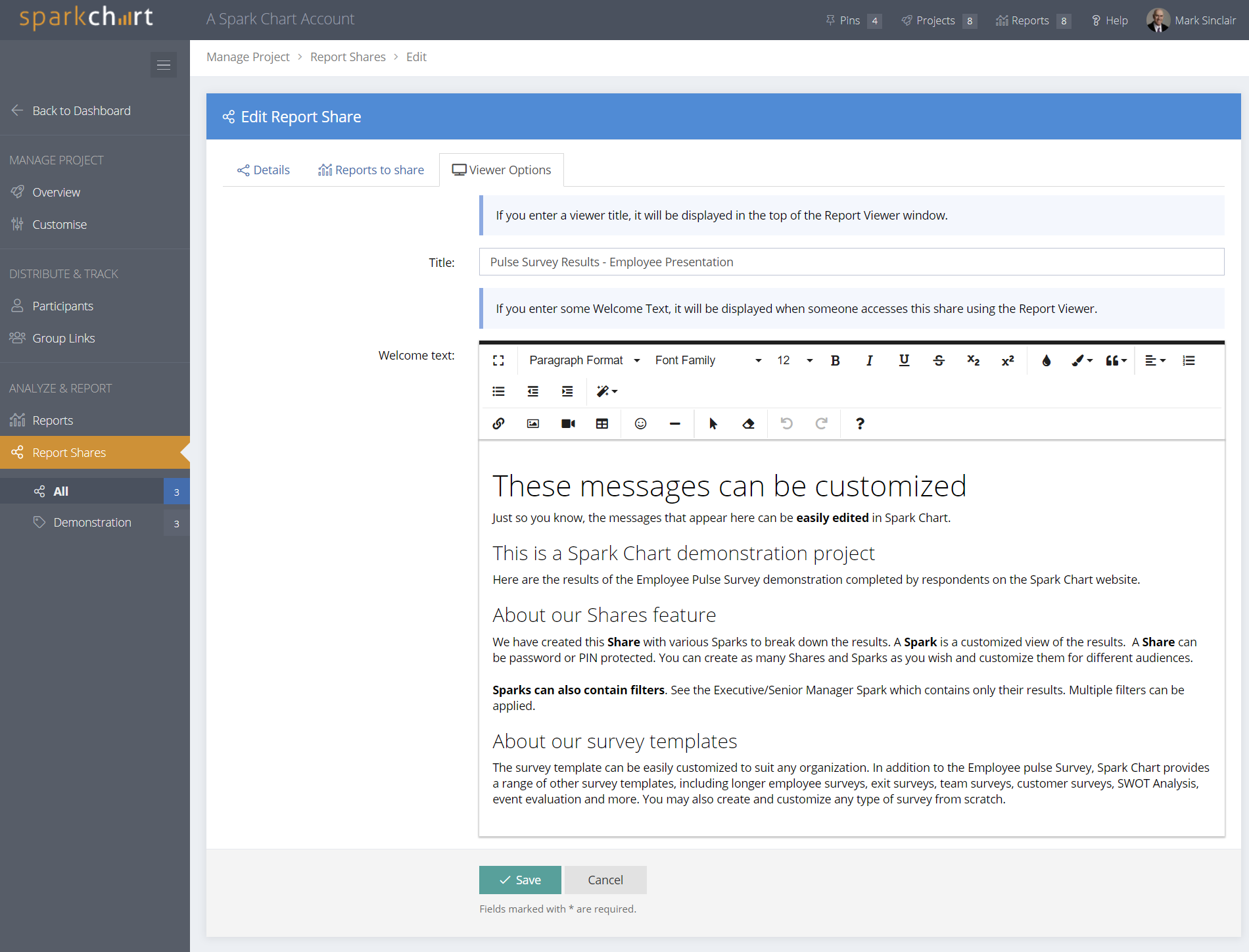 Report Share Links
To obtain a Report Share link, select the Link button alongside the Report Share.
View the Share Link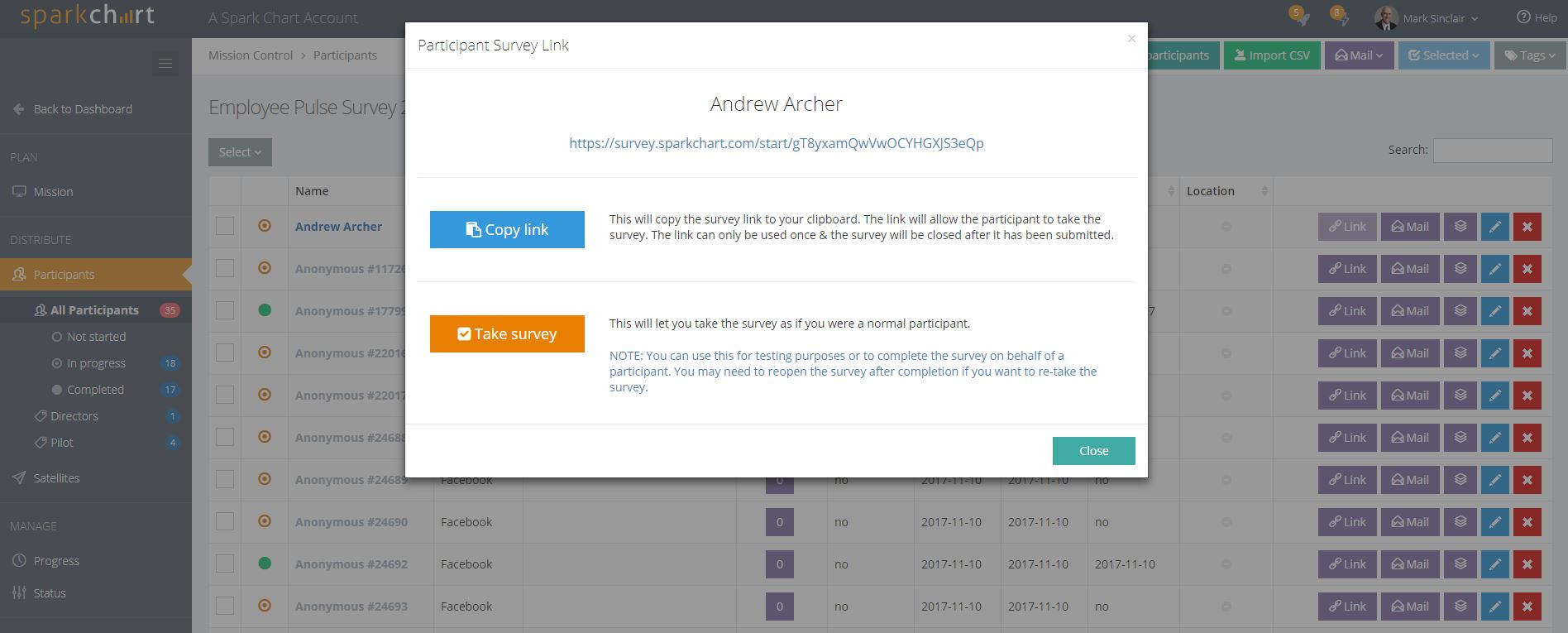 Print Reports from a Report Share
Survey results can be printed from individual Report in a Report Share. There is a Print Button in the top right menu when viewing a report.
Print will bring up a print version of the survey which can be either printed or saved as a pdf. Most browsers have advanced settings to make adjustments depending on the layout of the report being printed.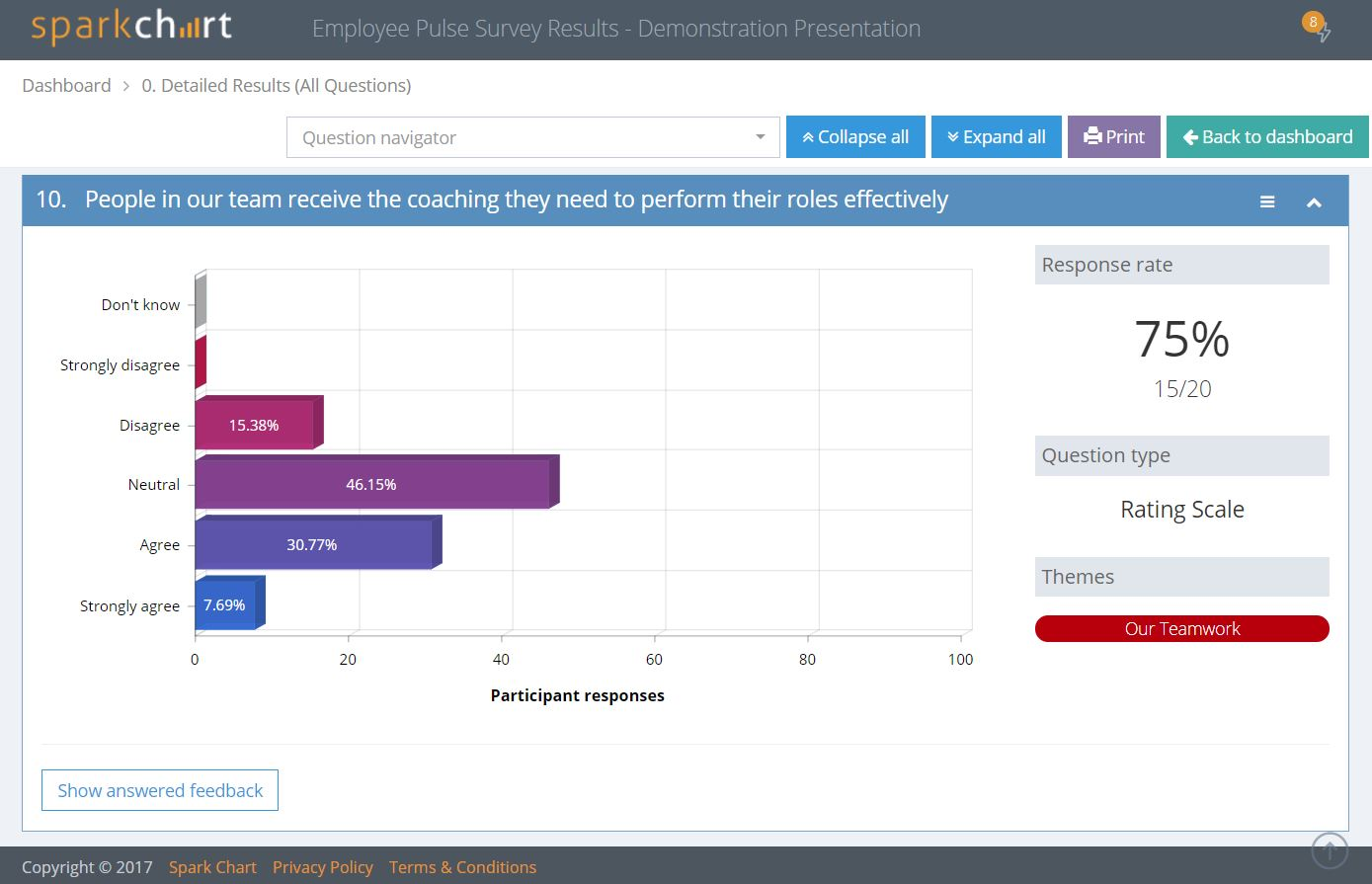 Report Share Example
The Report Share Dashboard
Below is an example of a Report Share Dashboard, showing the Viewer Options. The messages displayed in the Report Share added in the Viewer Options when creating a Report Share. The reports that are shared appear in a navigation menu at the top and also in a list at the bottom. They are selected when creating or editing the Report Share.
Click here to see a live example of a shared report.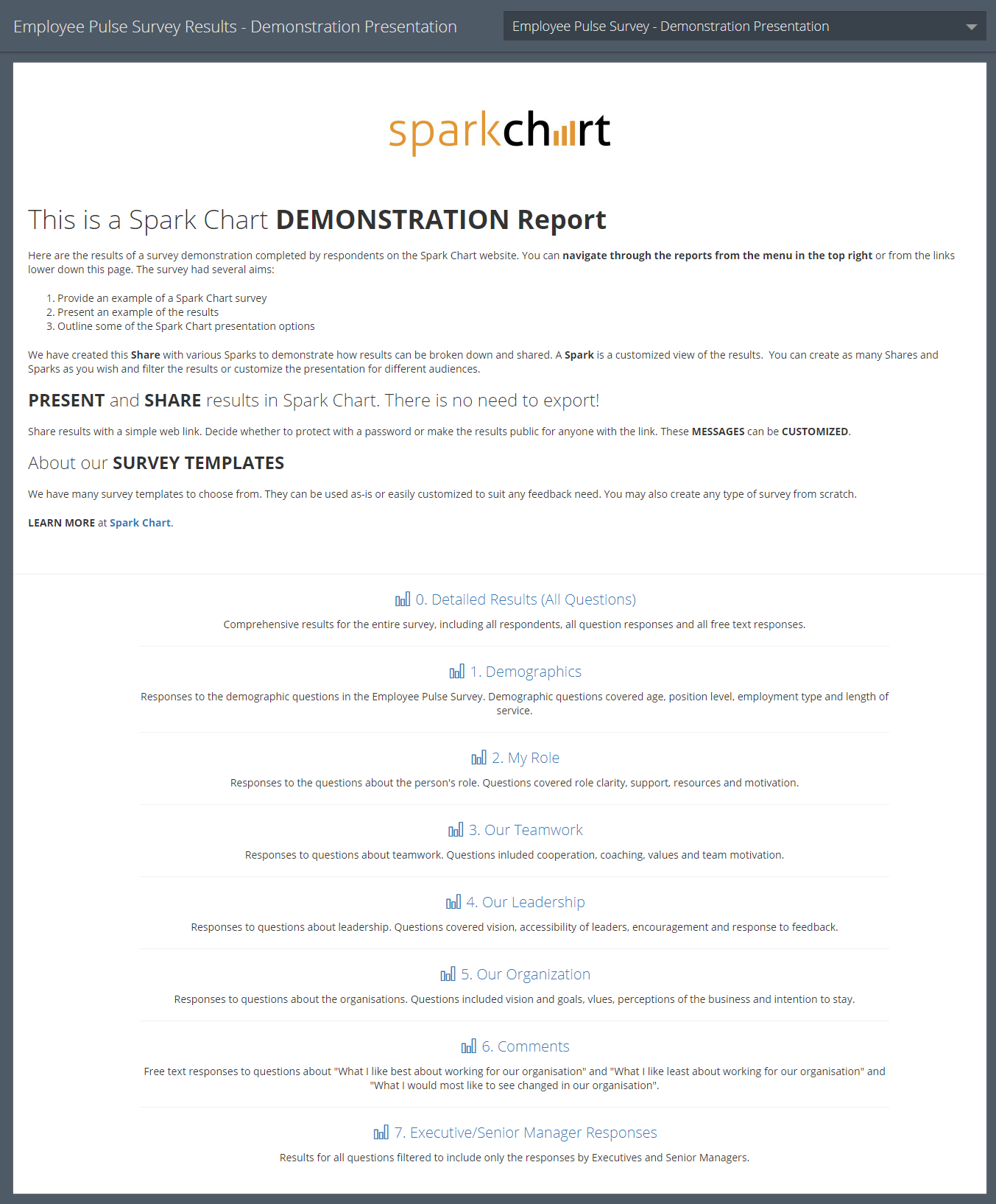 A Shared Report
Below is an example of charts in a shared report. Customized messages can be inserted in the reports. The Report Navigator menu appears at the top. There is a question navigator menu along with options to collapse/expand and print the report.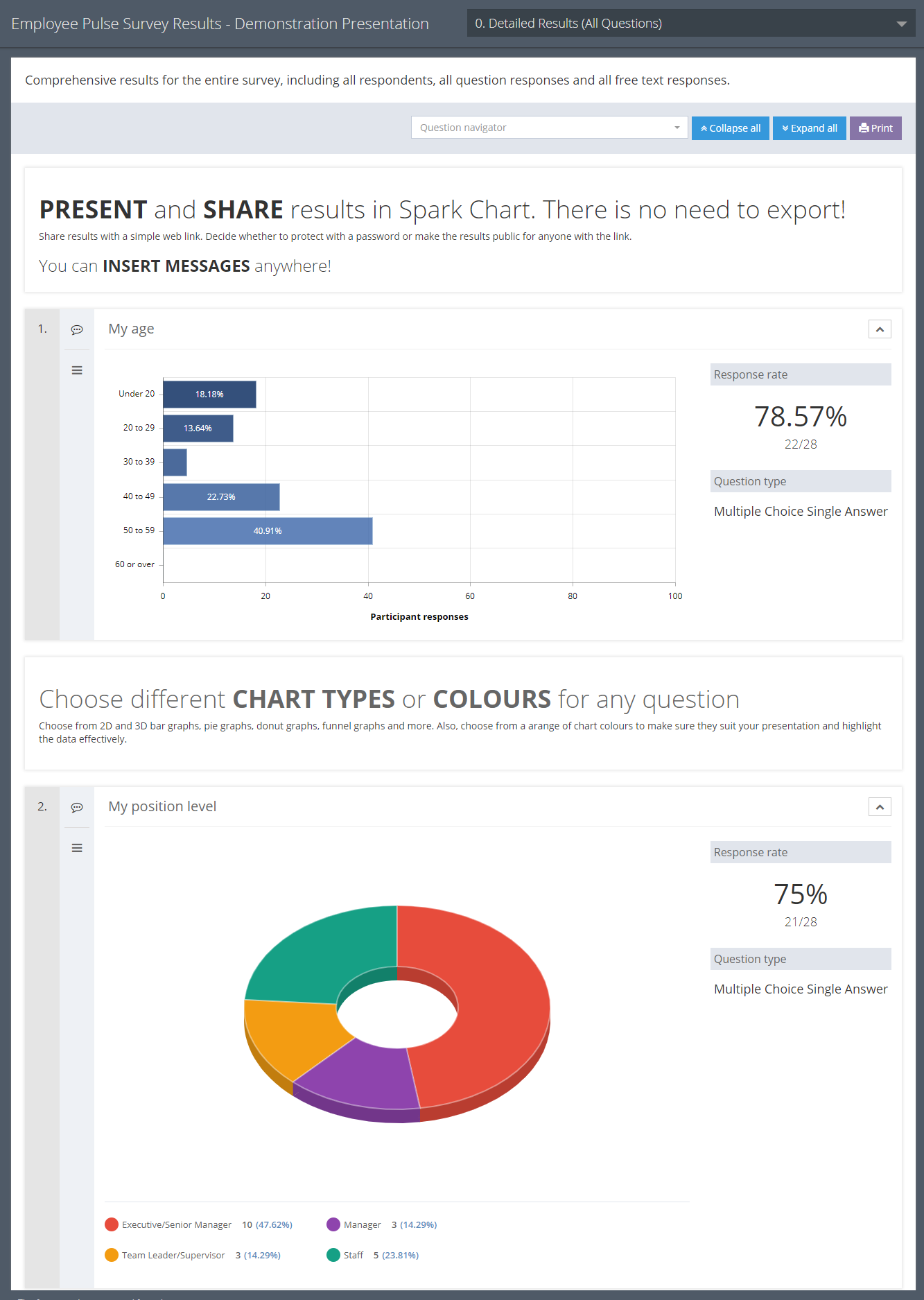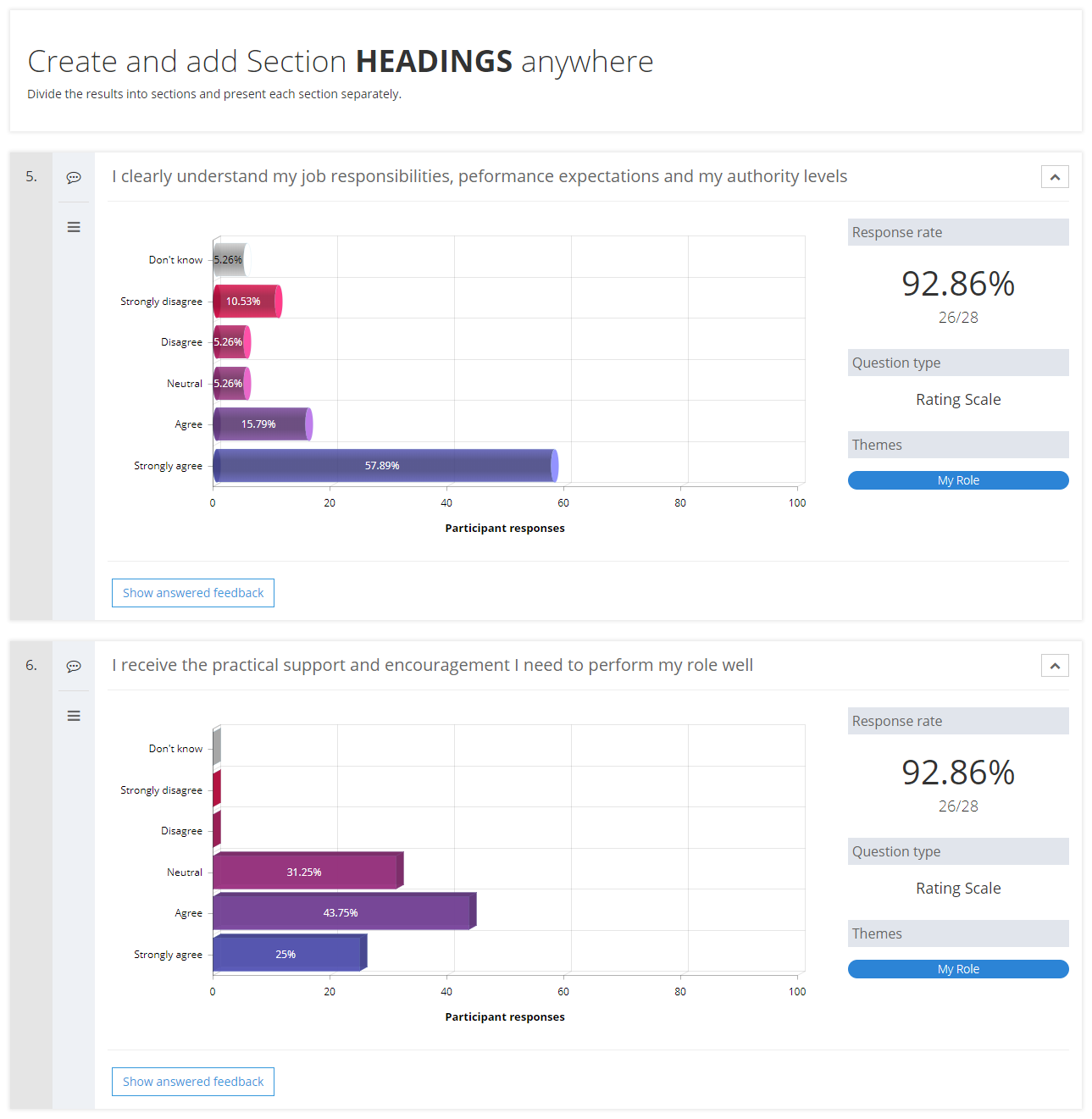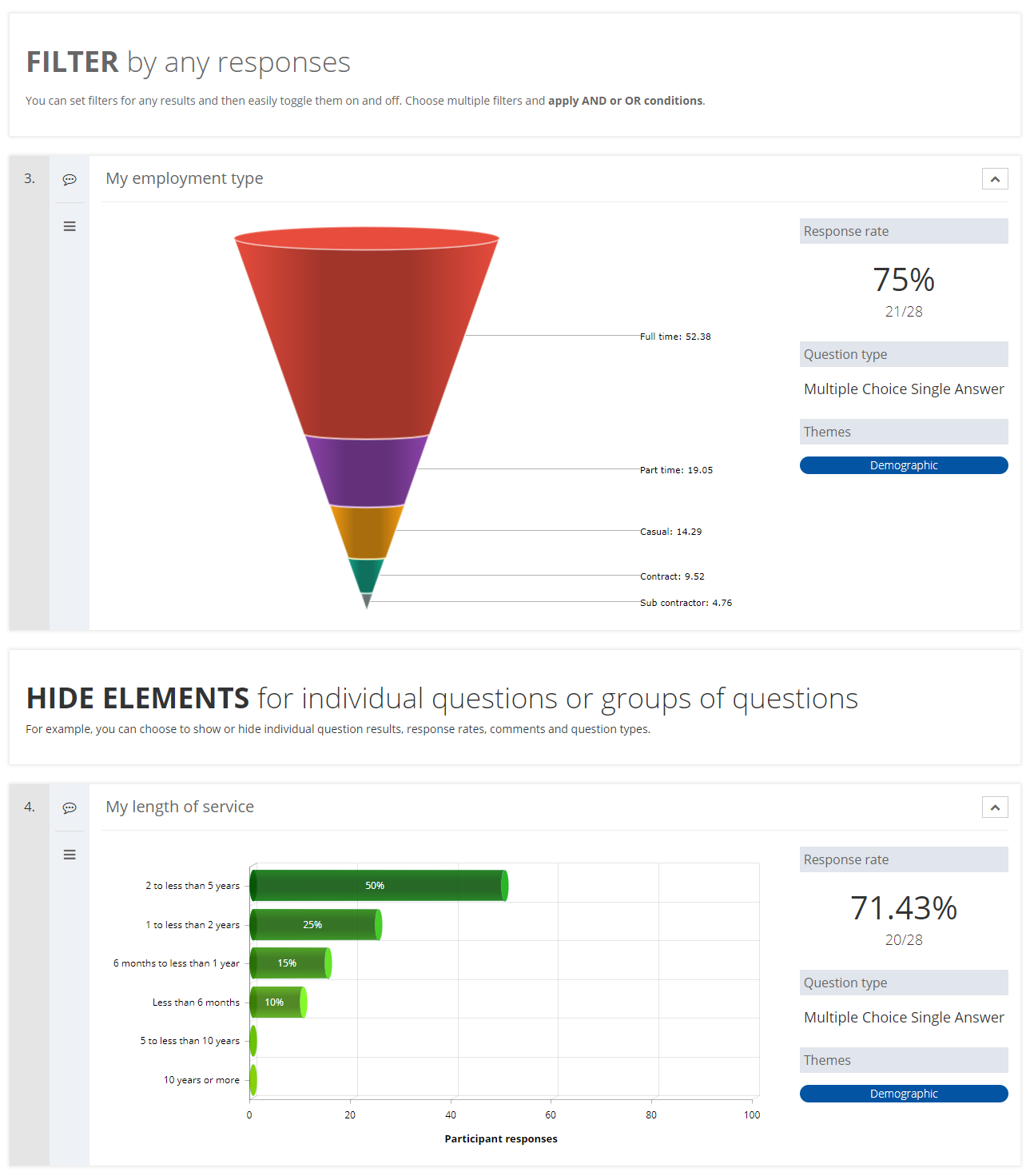 Did this answer your question?