Showing Individual Responses in Reports and Shared Reports
While reports are focused on the overall results of your survey and filtering by responses, sometimes it may be useful to review individual responses from your participants in one place. You can always do this in the Participants list (by clicking the View Results button), but there are times you may want to quickly review all the answers to a question in one place, or to view individual responses according to the filters applied in the report. Also, you may wish to make the individual responses available when sharing reports.
You can now do this easily in reports by enabling the Individual Responses list for any Rating Scale, Emoji Rating Scale, Multiple Choice or Answer List question.
To do so, look for the "Toggle individual responses list" icon in the top bar of each supported question. Clicking this will allow you to display a full list of answers for that question, along with the participant's name. Clicking the name will take you to the full response view for that participant. You can configure the layout of the table by clicking the Individual responses button in the question panel, including colours and number of entries.
The new "Individual response list" is also available in shared reports.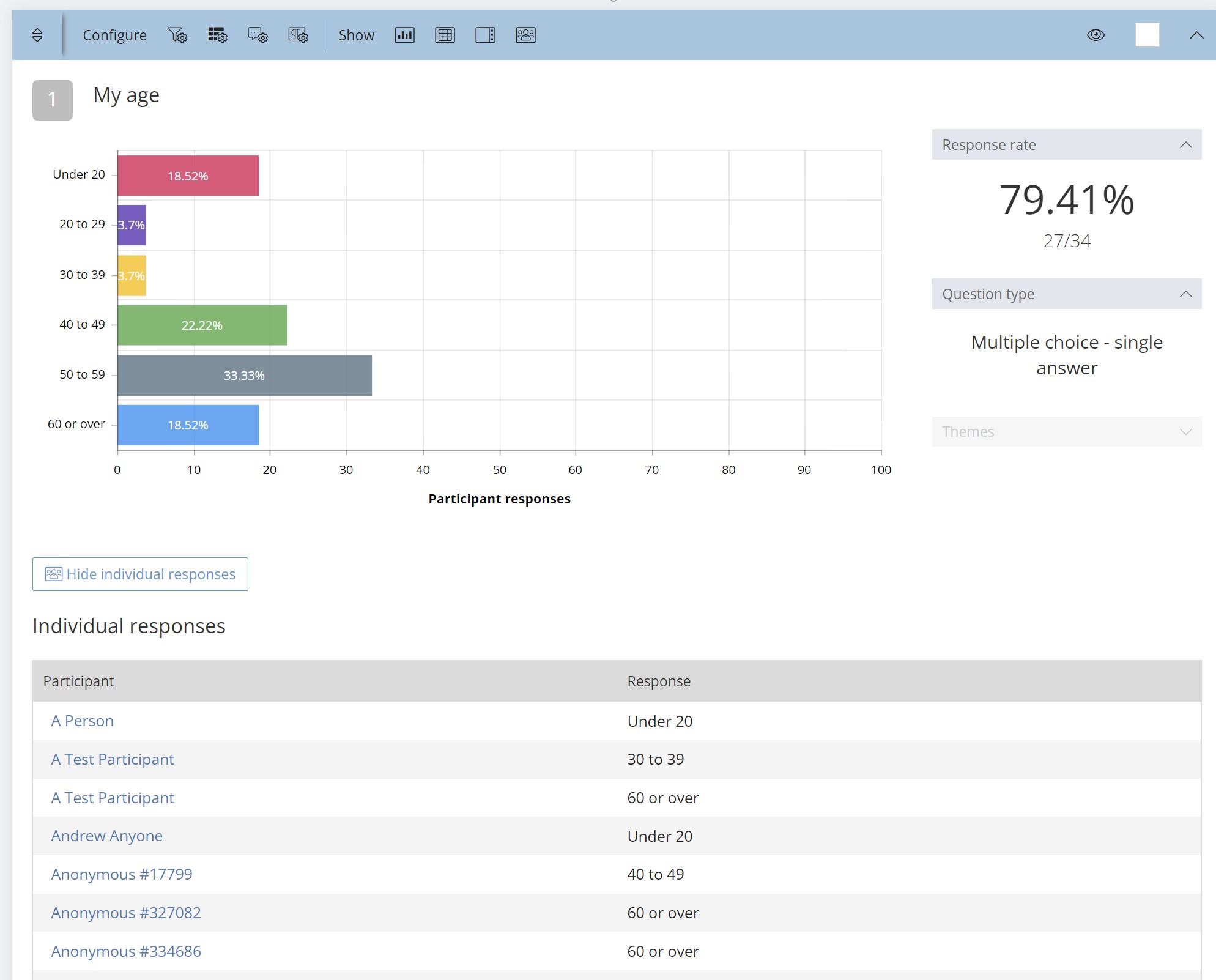 Reorganised Report Defaults Panel
The Defaults Panel in reports has been reorganised to be consistent with the menu options for individual questions. The tabs available are Display, Charts & tables and Individual responses along with Reset options.
Showing or hiding the Individual Responses can also now be set in the Defaults panel for selected or all questions.