We are very pleased to release our latest update in time for Xmas. We have expanded the options to customise the presentation, look and feel of your surveys and reports.
Survey Styling Preview
We have added a preview to the Project > Customise > Styling page. As you change styling elements a Survey Styling Preview will automatically display your selections. However, the live survey will not change until you save the changes at the bottom of this screen. So, live projects will not be affected until you save.
Survey and Report Fonts

You can now use different fonts to style elements of your survey. This is in addition to the rich text and font support available in the start & finish screens as well as in survey question instructions. You can set a global font for the whole survey, or you may set fonts for different elements of the survey - the titles & buttons, questions, instructions and response choices. Currently, there are 19 fonts to choose from.
In addition to this, you can also choose to apply those same fonts to your reports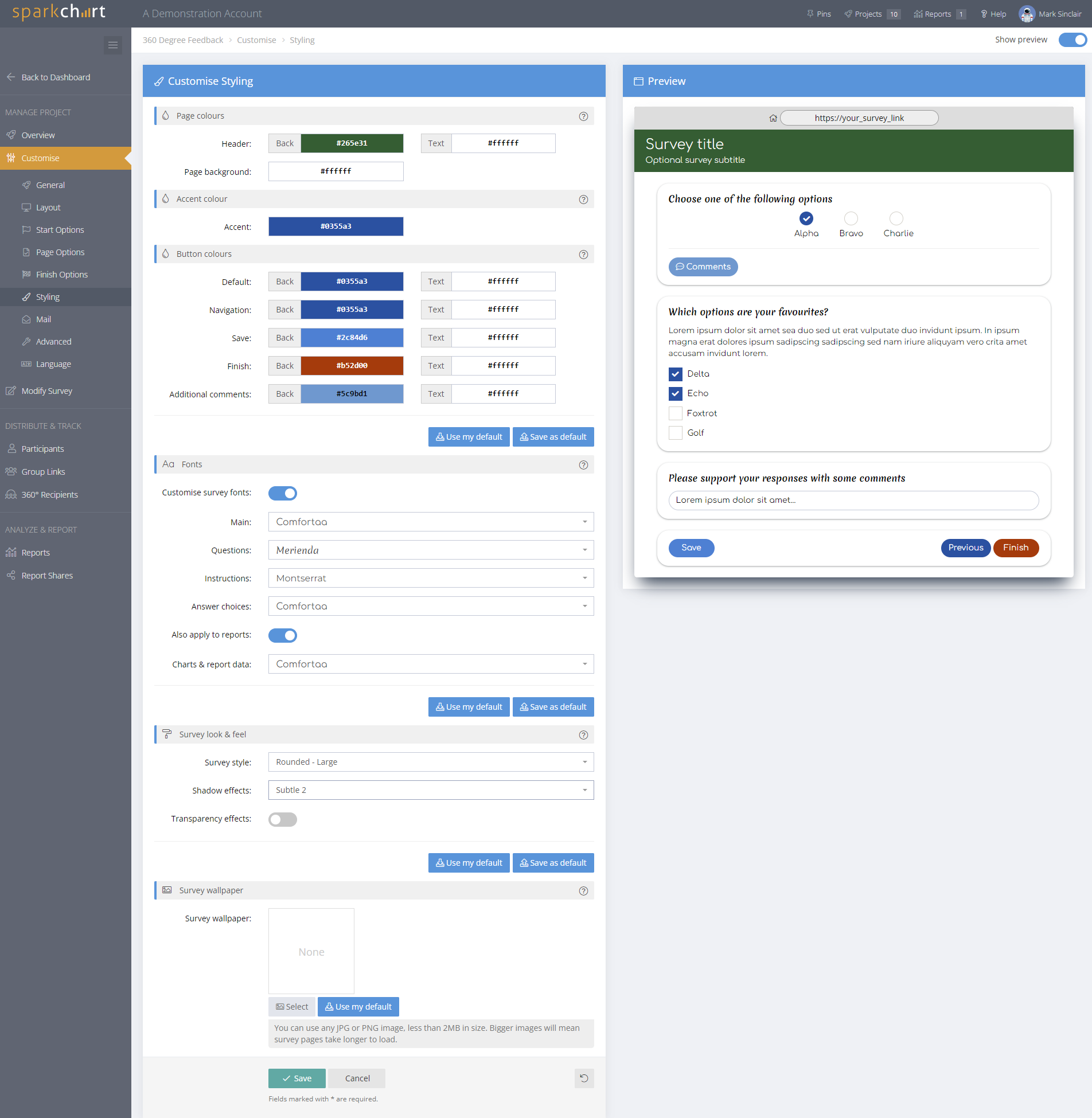 Survey Style and Shadows
We have added more style and shadow options for you to choose from. Please try out some of the new options to give your survey a unique look.